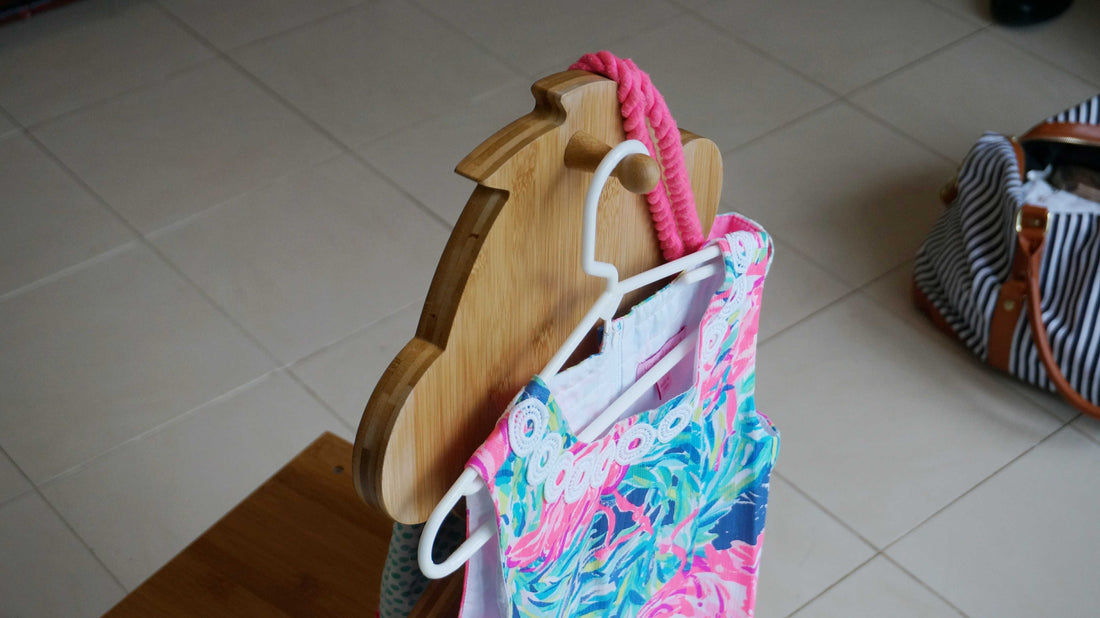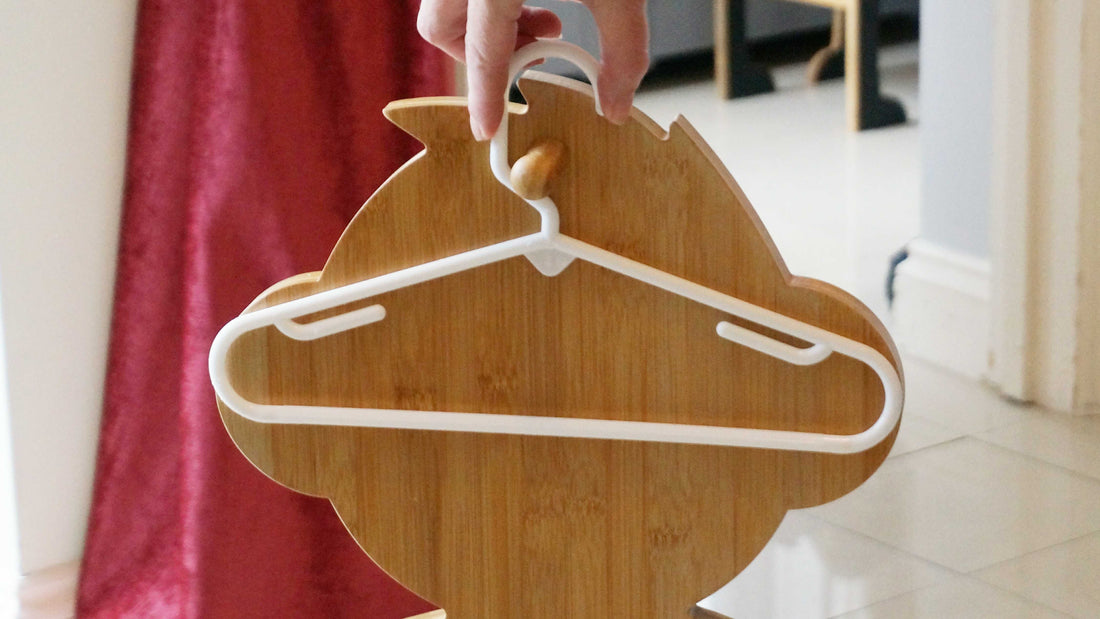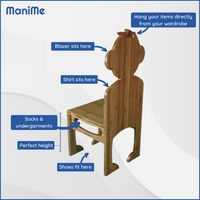 The Monte Method incorporates the core principles of Montessori learning by creating a prepared environment to encourage discovery and independent dressing in nursery and primary-aged children..
Let your child lead the PLAY
&nbsp
Features
🐻 Rich brown enhancing the natural beauty of the bamboo.
🐻 Shoulders are the dimension of a children's clothes hanger, perfect to hang open items such as shirts and cardigans
🐻 The hook on the reverse of each ManiMe is ideal for hanging dresses, shorts and skirts straight from the wardrobe
🐻 The ears of each ManiMe operate like a 2nd tier clothes hanger giving the perfect place to hang top layers such as jackets and blazers
🐻 Side slots are designed to hang undergarments and socks
🐻 ManiMe Graduate offers larger dimensions with a hanging rail for trousers, shorts, skirts and skirts
Chair height of 12 inches, clean and simple perfect for nursery aged children.

📐 Dimensions: Seat Height 12", Back Height 30", Width 12", Depth 12"
Let customers speak for us